We have heard many positive stories from professionals in the field. But, we now want to hear your story, direct from our youth. Won't you share your story with our community?
Sample exerts from experts in the field:
H Charles Fishman M.D., Co-author with Salvador Minuchin Family Therapy Techniques
"Most effective model of Group Therapy for adolescents that I've seen. The kids vote with their feet in terms of compliance and quality."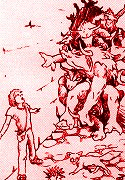 Hugh Clarkson MD, Child Psychiatrist
"TSI effectively reaches teenagers and then draws them into looking at their lives and the choices they're making without moralizing or patronizing. The program is very valuable."
Dr Clarkson is a Child and Adolescent Psychiatrist, and is Clinical Head at Campbell Lodge, Middlemore Hospital which is the Child and Adolescent Mental Health Outpatient Clinic of the Counties Manukau District Health Board, New Zealand. He is available to answer enquiries from senior health professional at hclarkson@middlemore.co.nz
A Mother and Father
"5 years ago our son was on the streets, doing drugs and failing school. He went through TSI and what a change; he went from failing at school to "A" bursary and is now a successful Law student at one of New Zealand's top universities. TSI saved our boy."
School Teacher
"Thank you once again for your story and inspiration as without it I doubt that I would still be working… as a teacher."
Safer Streets Trust
"In New Zealand the Safer Streets Trust, in conjunction with the NZ Mental Health Foundation, has developed a life skills program for 12–13 year olds, which is taught in High Schools as a part of the health Curriculum. The Journey to Wellbeing has received very gratifying praise from the schools where it has been taught. The response from them is outstanding, which indicates that the need for such a program is very real. The pupils, too are finding the program hugely useful as well as fun. The Trust is well on the way to achieving its aim of making it available to every High school in the country."